Atlantic Windoor Ltd. prides itself in supplying top quality products with top quality installation and worksmanship. There is no Job too small. Each and every job is treated as a custom design no matter how standard it may seem.
For more information on commercial door operators or to request a free quote do not hesitate to contact us, by phone, email, or by coming to see our showroom at 290 Industrial Drive in Saint John or 559 Wilsey Avenue in Fredericton and talk to one of our sales associates who will be glad to speak with you!
Saint John
Phone: (506) 633-6604
Email:
290 Industrial Drive
Fredericton
Phone: (506) 455-3667
Email:
559 Wilsey Avenue
Manaras-Opera is an elite manufacturer of commercial and industrial garage door operators, parts and accessories. For a full line up of Manaras-Opera operators click here.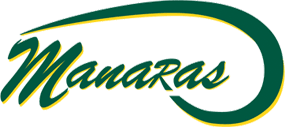 Opera-SH (OSH), fills the gap between regular jackshafts and gearheads. This is an ultra high-end heavy duty V-belt drive operator for industrial standard, high & vertical lift sectional doors. It can be wall, hood, or shelf mounted on either side of the door. It incorporates a chain hoist for manual operation with floor level disconnect.
For more information click here.
The OTBH is a heavy-duty low headroom trolley operator designed for use on industrial standard lift sectional doors. it incorporates a drum-band type solenoid brake.
For more information click here.
Service also provided for most makes of garage door operators.